Living & Breathing Fitness
Award Winning and Record Smashing,
Self-Defense and Fitness Exercise!
About Us
More than 10 years Maximum Wellness have developed and programmed a variety of quality Fitness and Aerobic Kickboxing exercise programmes for Singaporeans of all populations. Firmly rooted in Martial Arts Principles and Exercise Sciences, our mission is to promote exercise and good health through self defence.
Our Mission
To Introduce Sports and Fitness Professionals to the Kickboxing and Martial Arts Industry to become a Kickboxing Trainer and learn the fundamentals of Sports and Exercise that enables them to perform as a Highly Skilled Kickboxing Trainer.

Our Vision
Singapore Fitness Muay Thai and Kickboxing is an Elite Fitness Academy that aims to foster the best industry Skills, Techniques and Practices to Sports trainers that are fitness and health centric to bring together a community of Skilled Kickboxing Leaders.
Featured on KravLife (North America) International Dialog
Since 1999 in Martial Arts, Professional experience and qualified in Kickboxing, MMA, Krav Maga, Wrestling, Taekwondo and Muay Thai Fitness.
Master's Degree,
M.ED NTU, G.Dip A*STAR Research Institute,
BSc (Hons) UK,
G.C Legal-studies, SMU
Specialist.Dip Health and Safety,
Dip Health Management,
National Coaches Award 2011, National Qualification Award x3,
National Skills Future Award 2017.
Founder Ram has trained thousands of Martial Artiste that have successfully achieved their Black belts and senior ranks and he continuously strives for excellence in himself and of his students.
An Associate Educator with (SUSS) Singapore University of Social Sciences AEN, Since 2017
He is a Senior National Coach in the Sports Registry (Competitive Sport) by SportSG.
He is a Recognised Coach in National Registry of Exercise Professionals in multi sports:
1. NREP Martial Arts & Combat
2. NREP H

IIT, Bootcamp, Circuit

3. NREP Mind & Body

4. NREP Strength & Conditioning

5. NREP Dance
Specialist in Aerobic and Cardiovascular Fitness Training and a Practitioner of General Health Screening Test and Analytics, Kinesiology Cert, Master Trainer Cert, DipHMP, CertAero, Cert CusAnalytics NUS.
As Head Coach of Team Republic at the IVP Championships, Ram helped the Polytechnic win its first Medals in 2010/2011.
In 1999, he started his Martial Arts Journey and was a 3-time, Youth Medalist in the Club, National Tournament and Tertiary Tournament.
In 2011, he was part of Vision 2030 with Singapore Sports Council as an invited National Coach NROC contributor
Appointed as the Project Manager for Physical Activity in 3 Military bases, 2017/2018.
Appointed as the Head Coach in both Republic Polytechnic, ITE College Central and Youth Hub in Taekwondo and Mixed Martial Arts, 2010, 2016/2017 respectively.
He managed an MMA Games in ITE College Central.
He has taught in numerous Ministry of Education schools islandwide receiving commendations letters also written letters for his students to get into top schools in the country.
He continues to upgrade his skills, knowledge and best practices locally and internationally to exemplify quality in training and development.
Featured in Mediacorp as a health and fitness specialist
He is the licence owner and partner of an international Military Combat System.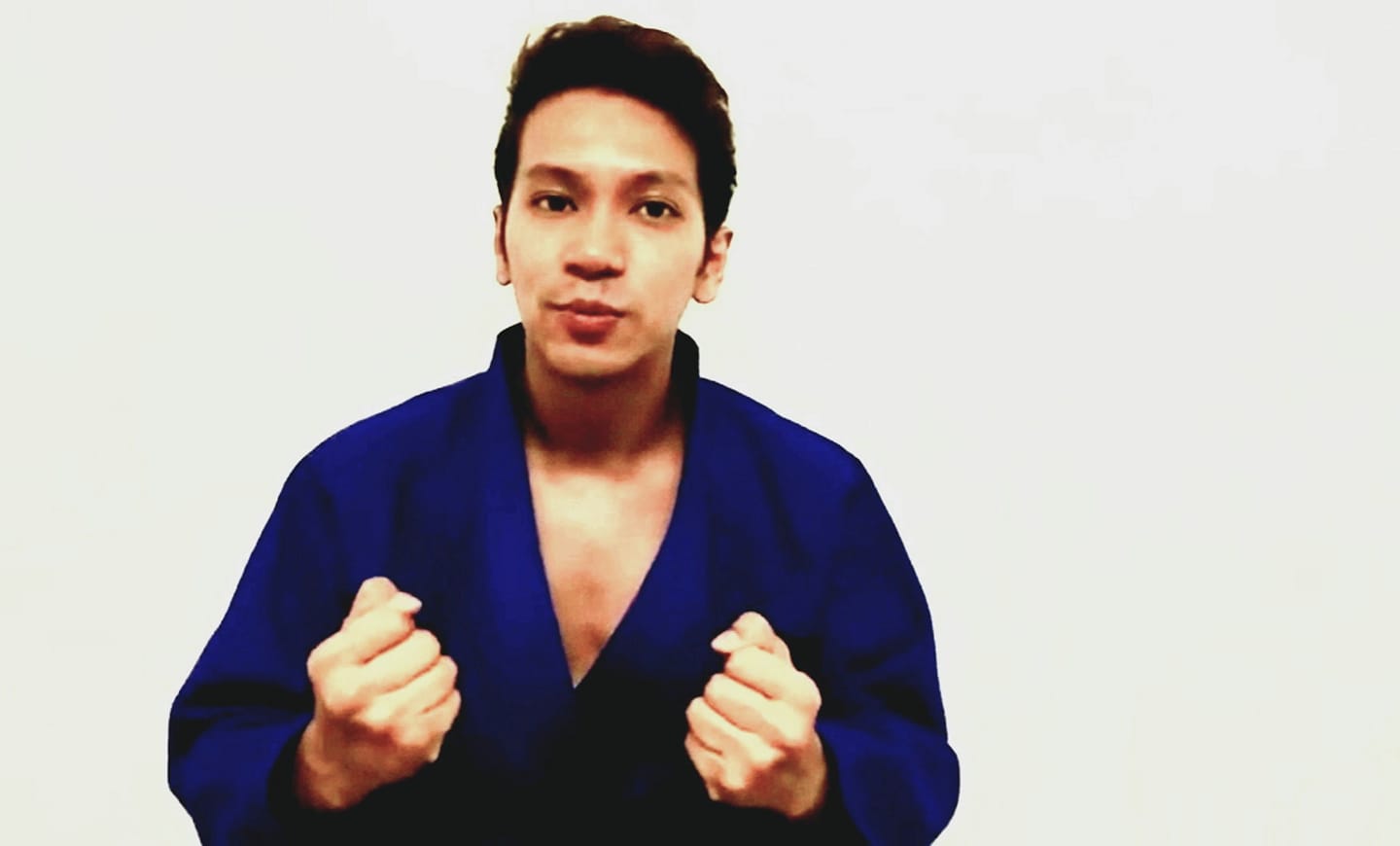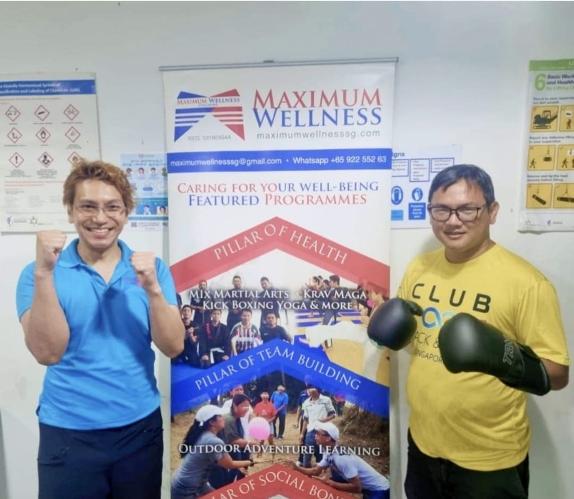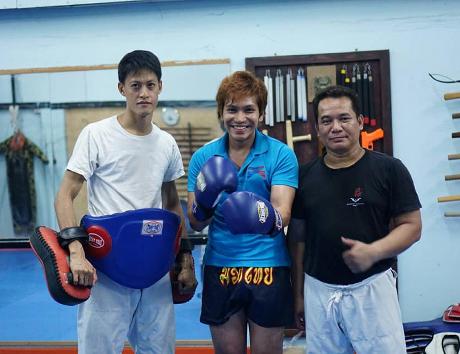 Educational Partners & Advisors:
Master Coach NROC Tan Wei Leong M.Sc Sports. Wushu Master Tex Toh. M.Sc Rauf Sports Sci

Technical Specialist:
Muay Thai Master Nera. MMA- Krav Maga Amnon Darsa Vikram. Taekwondo Ang Xin Hui & Terence Tan Visva, Amrul Khan & Rauf. Wrestling Eric Clarke & Andrey Vorontsov Artem Kotov
Our Corporate Client Base Have Expanded!
ActiveSG Sports Clubs Islandwide
NewLife Organization for Mixed Martial Arts
Institute of Technical Education for Mixed Martial Arts
Prime Minister Community Visit for Active Aging Event
Singapore Police Force for Squad Training
Singapore Navy for Anniversaries
Hospitals for Healthcare Professionals
Health Promotion Board for Workplace Health Promotion, Collaborating Partners
Ministry of Education Teachers as Active Day and Recreation Programmes
Ministry of Education Schools for Trim and Fit Programmes
Sport Elective Programme,

Ministry of Education Schools
Singapore University of Management for the Lectures and Staff Wellness Activity
Institutes for Higher Learning, Singapore for Interest Groups and CCAs
Non-Profit Organizations for Active Day and Retreats
Multinational Companies for Recreation and Team Bonding
Central Provident Fund, Singapore for Staff Development
Social Groups

for Active Day and Retreats
Personal Coaching and Development for Private Clients
Private Clubs and

Recreation

Centres
Fitness and Health Local Providers, Singapore
Tailored Programmes
© Copyright SGFit Muaythai 2023