Fitness Academia,

More than just a Club
"Let me be your coach. Your sports leader. Your mentor." Singapore Kickboxing Club™ Official Homepage
สโมสรคิกบ็อกซิ่งสิงคโปร์
Maximum Wellness, Pioneer Junction, #05-24, 3 Soon Lee St, Singapore 627606 | Training Venue: Pioneer Training Centre 1 Soon Lee St, #03-49/50 Pioneer Centre, Singapore 627605
Coaches are National Registry of Exercise Professionals (NREP) Registered
Select from Approved Courses for Industry Coaching and teaching Skills.
Funded and Subsidies Courses Awaits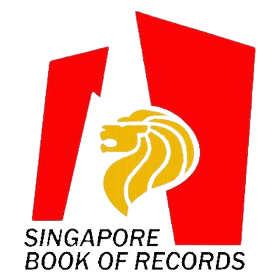 Living Legacy
most number of people performing Muay Thai with Outram secondary school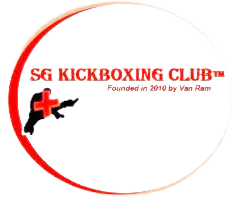 AS OF 2020, GRADUATES WITH OUR COACHING LICENCES, HAVE ACCESS
2010
Fitness projects since
SUMMARY REPORT FOR SAF EXERICSE PROGRAMME.
Classes were reported to have a maximum of 30 participants as full capacity. Participants reported changes in their fitness and energy levels, they also highlighted that training sessions were enjoyable. 53.3% Agreed and 46.7% Strongly Agreed to recommending us.
An Exercise survey with 5-point Likert scale was administered and 86.4% rated strongly agree as the means score from all 15 questions. The survey was administered at the end of the 12 months engagement and data collected was from 2 camps.
Review Staff Nurse from Thye Hwa Kwan Hospital, Yio Chu Kang "The Aerobic Kickboxing programme is really wonderful and I enjoy every session."
Review Soldier from Tuas Naval Base, Singapore "Fitness Kickboxing really challenges me to perform better! Review constable from Singapore Police Force "A great workout and fun training!"
Review Staff from Central Provident Fund (CPF) "The tips and advice are helpful and I enjoying coming every week"
Outram Secondary School, MOE "We did it! The first ever Singapore Book of Records for Kickboxing"
Review Sports and Lifestyles Initiatives "Thanks to Master Trainer for his lessons. we appreciate his teaching."
Accomplishments
Singapore's First Kickboxing Record Setting Event, in collaboration with Outram Secondary School and Singapore Book of Records in 2011
Singapore's First programme that blends Kickboxing and Yoga 2012
Approved service provider for ActiveSG formerly known as Singapore Sports Council in 2014
Singapore's First Kickboxing Instructor programme that is Skills Future Credit Approved, Since 2016 WDA Approved
Approved Training Operator for Peoples' Association 2017
NTUC Union Members, UTAP Claimable 2019
Aviva Privilege Program Collaboration - Aviva X 2019
Nanyang Technological University Alumni Cub Collaboration, 2021
Supported by National Instructors & Coaches Association (NICA), 2021
Launched Fitness Muay Thai Course, 2023
Generational Leaders
PIONEERING FITNESS. FIRST INDEPENDENT PROGRAMME IN SINGAPORE, First Certified Fitness and Aerobic Kickboxing Leader (Provisional) Course and New Launches in Fitness Muay Thai and MMA.
As of 2020, once you have graduated with the License, you may have access to coach in 17 stadiums and 109 Community Centre Island wide.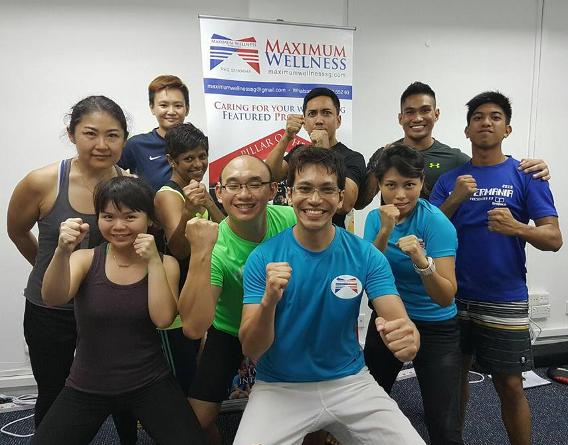 #Featured
Get to know your trainers. They attended the 2-day certified course thereafter achieved more than 50 hours of corporate coaching in multiple organisations, earning an average 80 - 100 dollars an hour with multiple registrations including Ministry of Education, National Instructors and Coaches Association NICA, SportSG, ActiveSG, Peoples' Association, armed with a Standard First Aid, CPR and AED for environmental and physical activity safeguards while performing exercise.
Follow us at Maximum Wellness Facebook
© Copyright SGFit Muaythai 2023